Bardic Circle
at Witchvox

---
ADD Your Musical
Performace
---
Vox SiteMAP
---
News & Features:

Home Page
Wren's Nest
---
---
---
---
---
---
---
| | |
| --- | --- |
| Witchvox Chapter: Pagan Music | Chapter Page Views: 3,241,754 |
Bardic Circle Featuring...

David Pendragon and Tribeworld Ensemble ...

Sacred River
(by David Pendragon, Ben Mansfield, Nitya Parker)


Audience Count: 5,594



The Story...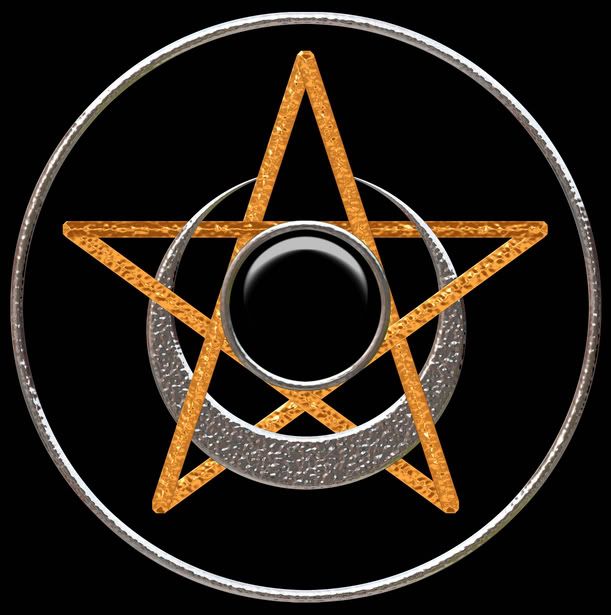 Welcome to this very Sacred Circle, TribeWorld is bringing you today one of a series of 'Ritual' pieces from an album that is still being constructed called 'Music for Ritual' This piece is called 'Sacred River' and is from the Water Energy sequence. The original tune was written by David Pendragon and Kim Sayers on acoustic guitar in the 1970's. It was often played around campfires with multiple musicians 'jamming' for hours on the repetitive yet never boring riff, I remember one night when there were well over 40 players of all kinds of things [including a 44 gallon empty petrol drum!!] Not long after this piece was written, sadly, Kim died from the effects of a snake bite. He was a member of the Hare Krisna temple and made a decision to not seek medical aid [he was many miles from the nearest town] As I understand it he went home, lay down and went into a deep meditation trusting that 'what will be will be'. He passed over to The Summerland a few hours later.
This rendition of the tune is dedicated to him
The amazing sound you hear at the beginning of the tune is all made using ONLY the human voice of our very good friend Shay. It was recorded by Ben Mansfield using multiple layers of 'throat' chanting and mixed by David to became the intro for Sacred River.
The Journey of the piece, takes each person on their own individual 'trip' so we are not going to 'colour' your visuals with our imagery, rather, you allow the music to take you where it will. We would be very interested in hearing from anyone about their own experience of this piece. I have often used it in Ritual and we offer it to you to use for any 'rightful' working that you wish. We have made it a free download and you may pass it on to whomever you wish. This Circle is now open.

Recorded: Recorded in Canberra Australia 2005
Guests/Players: David Pendragon keys[atmospheres] Ben Mansfield [Acoustic Guitar] Bill Hall [Bass Guitar] Nitya Parker [Bamboo Flute and Tenor Sax]

Technical Notes: Recorded using Protools Digi 002 LE 6.2.
at 'The Studio' in Canberra Australia by David Pendragon. The guitar is a Taylor Auditorium, Bass is a Fender Precision.
The flute is a beautiful bamboo one from India, the Tenor Sax is a Yamaha

Artist Profile: Tribeworld Ensemble is a multi faceted amorphous group of musicians from all over the Planet. They come together under the guidance of producer David Pendragon to create music of many differant genres.
Their latest works are available from the official band website [click on link below]
You would be helping the band grow and create more beautiful pieces by purchasing one or more of the music pieces. I am sure you will find something you like.
The site that this MP3 link takes you to is one of many that play the bands music, you may make a free download of this piece from there. When you get to the site there are many other songs there, just click though the pages untill you come to "Sacred River", or of course feel free to listen to the other works there too

Website: http://www.projectoverseer.biz/music/members/29/

LISTEN to the mp3 File: Click HERE

To view ALL of Our listings: Click HERE

Contact Us Via Email...

Email Invites Note: Yes! I have opted to receive invites to Pagan events, groups, and commercial sales


---
---
---
---
---
---
---
---
---
---
Web Site Content (including: text - graphics - html - look & feel)
Copyright 1997-2014 The Witches' Voice Inc. All rights reserved
Note: Authors & Artists retain the copyright for their work(s) on this website.
Unauthorized reproduction without prior permission is a violation of copyright laws.

Website structure, evolution and php coding by Fritz Jung on a Macintosh G5.

Any and all personal political opinions expressed in the public listing sections (including, but not restricted to, personals, events, groups, shops, Wren's Nest, etc.) are solely those of the author(s) and do not reflect the opinion of The Witches' Voice, Inc. TWV is a nonprofit, nonpartisan educational organization.

Sponsorship: Visit the Witches' Voice Sponsor Page for info on how you
can help support this Community Resource. Donations ARE Tax Deductible.
The Witches' Voice carries a 501(c)(3) certificate and a Federal Tax ID.

Mail Us: The Witches' Voice Inc., P.O. Box 341018, Tampa, Florida 33694-1018 U.S.A.