Bardic Circle
at Witchvox

---
ADD Your Musical
Performace
---
Vox SiteMAP
---
News & Features:

Home Page
Wren's Nest
---
---
---
---
---
---
---
| | |
| --- | --- |
| Witchvox Chapter: Pagan Music | Chapter Page Views: 3,143,200 |
Rise Up, Bright Sun
(words & music by Leslie Fish)
Rise up, bright sun; bring back the days again.
Rise up, bright sun; show us your face again.
Come calling the leaves back into the trees.
Come breaking the ice-floes out of the seas.
Rise up, bright sun.

Rise up, bright sun; give us your light again.
Rise up, bright sun; chase back the night again.
Come driving the iron-gray out of the sky.
Come gather the winds and hammer them dry.
Rise up, bright sun.

Rise up, bright sun; give us our lives again.
Rise up, bright sun, 'til spring arrives again.
Come burning the snow to rivers of rain.
Come turning the ice to oceans of grain.
Rise up, bright sun.

Rise up, bright sun; your children call to you.
Rise up, bright sun; our futures fall to you.
Forgive us the days forgotten to fear;
We know it too well this time of the year.
Rise up, bright sun.


copyright 1985 Leslie Fish/Random Factors
Bardic Circle Featuring...

Leslie Fish ...

Rise Up, Bright Sun
(by Leslie Fish)


Audience Count: 23,764



The Story...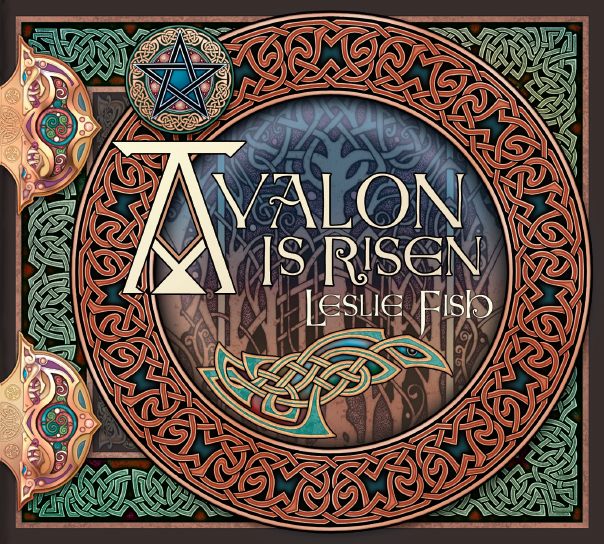 I wrote Rise Up, Bright Sun specifically as a ritual song, to be used at a Mithraic ceremony for the winter solstice, which is easily the most important holy-day in the Mithraic calendar. First I meditated on the meaning of the holiday until a pattern came to mind. Then I wrote the structure of the song, in four verses to represent the quarters of the solar year. I put it in minor key to symbolize the seriousness of the date; after all, in the temperate-to-polar zones of the world, an early return of warmer weather can be a matter of survival. I opened and closed each verse with the incantation -- "Rise up, bright Sun" -- to concentrate the singer's/listener's psychic energy on the image and appeal for bright, dry, warm weather. The song was first sung at that year's winter solstice ceremony, where it was considered a great success.

Only later did I discover how much power I'd linked to that song! During a late-winter downpour that threatened to flood the house I was staying in, I got everyone present to sing the song with me -- and the rainstorm stopped. Later, I used it to stop a similar downpour at a local Pagan Pride Day event. Realizing that this song was a counterbalance to my infamous Bardic Rain Ritual, I wrote two more sun-and-dry-weather songs which have likewise been used with this one to good effect. I'm delighted to learn, from various friends in other covens, that the songs have proven effective when sung by others -- not just me. It's good to know, after all these years of study and practice, that I've become a successful Bardic weather-witch!

You're hereby invited to use "Rise Up, Bright Sun" in circle, either simply for the winter solstice ceremony or as a magickal working song to end downpours. If possible, get back to me and let me know if you've found it effective. Blessed Be.

--Leslie < ) O (

Recorded: Flowinglass Music, 2008 (released summer 2012)
Guests/Players: Margaret Davis, Shira Kammen, Kristoph Klover, Nada Lewis, Mark Ungar, Kevin White & Rob Wilson

Technical Notes: Instruments featured are: fiddle, backing vocals, octave mandolin & percussion, accordion, upright bass, backing vocals, bodhran

Produced by Kristoph Klover.

Artist Profile: Leslie Fish has been part of the Pagan movement since Isaac Bonewits was doing ceremonies in Don Simpson's living room in Berkeley. This track is from her new CD "Avalon is Risen", a culmination of her 30 years' work as a Pagan Bard.

"Avalon is Risen" can be heard in its entirety for free streaming (+3 free downloadable MP3s) at: http://www.prometheus-music.com/avalon.html

Website: http://www.prometheus-music.com/avalon.html

LISTEN to the mp3 File: Click HERE

To view ALL of Our listings: Click HERE

Contact Us Via Email...

Email Invites Note: NO, I have not opted to receive Pagan Invites! Please don't send me anonymous invites to groups, sales and events.


---
---
---
---
---
---
---
---
---
---
Web Site Content (including: text - graphics - html - look & feel)
Copyright 1997-2013 The Witches' Voice Inc. All rights reserved
Note: Authors & Artists retain the copyright for their work(s) on this website.
Unauthorized reproduction without prior permission is a violation of copyright laws.

Website structure, evolution and php coding by Fritz Jung on a Macintosh G5.

Any and all personal political opinions expressed in the public listing sections (including, but not restricted to, personals, events, groups, shops, Wren's Nest, etc.) are solely those of the author(s) and do not reflect the opinion of The Witches' Voice, Inc. TWV is a nonprofit, nonpartisan educational organization.

Sponsorship: Visit the Witches' Voice Sponsor Page for info on how you
can help support this Community Resource. Donations ARE Tax Deductible.
The Witches' Voice carries a 501(c)(3) certificate and a Federal Tax ID.

Mail Us: The Witches' Voice Inc., P.O. Box 341018, Tampa, Florida 33694-1018 U.S.A.